Ray J and Kim Kardashian's Sexual Assault
Kim Kardashian said on her Hulu show that Ray J might have pushed something up her butt while she was sleeping, and Ray J seemed intent on suing her for that statement.
Regarding the first episode of the show, when Kim worried there might be a second s*x tape, Ray is still incensed. She assured her family that she was 99.9% certain that there wasn't one, but she then made the suggestion that there might be s*xual content on another recording. She may have been completely sleeping when Ray shoved a dildo up her butt.
It's entirely unlawful, Kim continues on the program, before pleading with her attorney to "scare the s*** out of this guy."
Ray claims that the allegations that he s*xually attacked Kim are an outright fabrication, and he says he is considering filing a defamation action.
As we previously reported, Ray also asserts that there is a second s*x tape, in addition to the one from Cabo and the one from Santa Barbara, and that Kris even watched the tapes before deciding which one to release since Kim looked the best. Kris has denied being involved in the tape's distribution.
The polygrapher determined Kris was truthful when she said she didn't coordinate the trade during her recent lie detector exam on "The Late Late Show."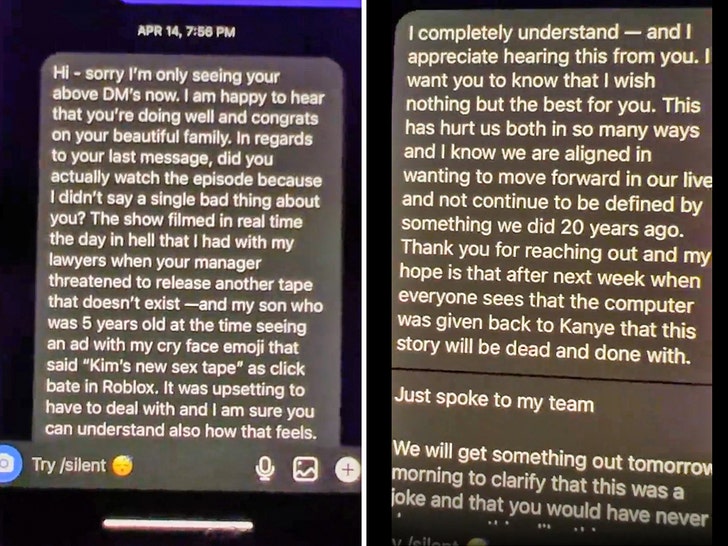 Speaking of the s*x tape, Kim has denied any involvement in its release. However, Ray claims she is flat-out lying and has produced the contract he signed with Vivid Entertainment, which details the s*x tapes in writing. According to Ray, Kim wrote this contract, and her fingerprints—literally her fingerprints—are visible on the document.
He raises an intriguing question: if Kim/Kris were so certain he had leaked the s*x tape, as they have been strongly suggesting for years, or that he had assaulted Kim, why hadn't they sued him yet? He believes that they are full of it because they are aware of it.