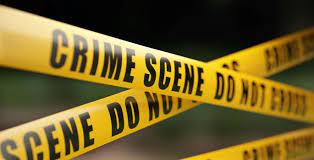 Two craftsmen got into a physical confrontation about a damaged water pipe in a dorm that ended tragically when the older, 64-year-old Chomphu of Bangkok, fatally stabbed the younger, 37-year-old Suradej. The incident happened in a dorm in Bangkok's Bang Khun Sri and Bang Khun Non neighborhoods on Soi Charansanitwong 37.
Suradej, a native of the province of Chai Nat, was stabbed in the head and neck and died from his wounds as a result of massive blood loss.
The authorities were alerted to the incident at 8pm, yesterday, October 15. After receiving a distress call from the Khun Non Radio Centre via the 191 emergency system, Deputy Inspector Natthapong Charitngam, the investigating officer from Bang Khun Non Police Station, and his team swiftly arrived at the scene. At the crime scene, a 27-inch sharp sword, believed to be the murder weapon, was found near Chomphu.
Within an hour, at 8.50pm, Chomphu was apprehended by police at a house approximately 150 metres from the crime scene while preparing to flee. The suspect was brought into custody along with the recovered weapon. The case was then handed over to the Bang Khun Non Police Station for further investigation.
Chomphu confessed to the crime, admitting to stabbing Suradej over a work dispute. The altercation began over the repair of a broken water pipe in the dormitory.
Suradej, despite being younger and a fellow craftsman, often acted as the boss and gave orders, leading to arguments. Unable to control his rage, Chomphu used his sword to stab Suradej, resulting in his death, reported Khaosod.
Chomphu's criminal record showed multiple drug-related charges in 2011, 2013, and 2015 at the Bang Khun Non Police Station. He was also wanted for a murder charge in 2000 in Pak Chom district, Loei province. Chomphu was charged with premeditated murder and the case will proceed under lawful proceedings.