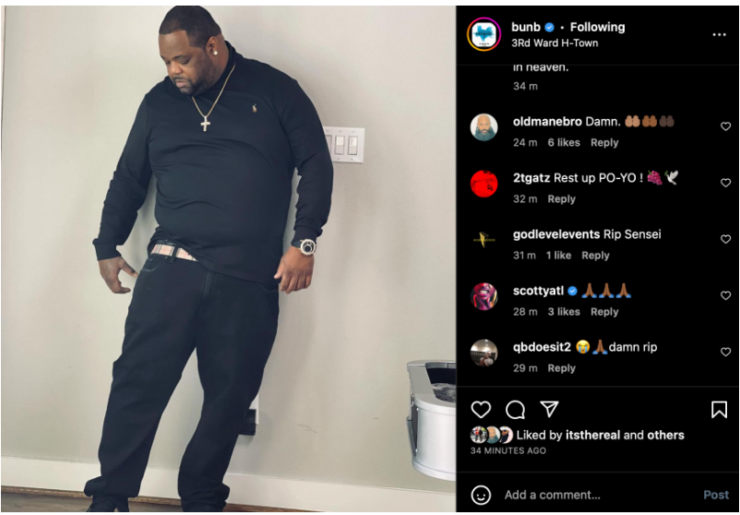 Bun B – along with other members of the Texas rap community – is currently mourning the news of the passing of Houston rap legend Big Pokey.
The UGK rapper confirmed the death of the Sensei rapper, real name Milton Powell, on Instagram on Sunday (June 18). The cause of death is not yet known.
"I'm not ready," he wrote next to a photo of Big Pokey. "One of the most gifted artists in town. The unpretentious, unassuming peaks of a man who moved with honor and respect. He was easy to love, hard to hate.
"He stopped, did what he had to do, and went home. One of the pillars of our city. If a heart of gold was a man. An iconic member of SUC. There will never be another, We will miss him terribly. We love and respect you, teacher. Rest in peace in heaven."
Cardiac arrest reportedly left Big Pokey unconscious and subsequently died. We don't know if this is true, but we'll update Big Pokey's exact cause of death when we hear something solid. Please pay attention to the latest developments of OPEY.
News of Pokey's alleged death spread like wildfire on social media, with many tweeting their grief over his reported death. One user commented, "I can't believe I'm saying this, but rest in peace, Big Pokey is a true Texas legend!" while another commented, "What they say on fb about #bigpokey has Passed. I don't believe it. I hope that's not true. I used to get annoyed with his music, man, I pray it's not true!"
A third said: "You guys are weird and insensitive and want to rip up this guy's name… especially since his family hasn't confirmed anything yet. I'm still praying for Big Pokey."
Beginning in the early 1990s, American rapper Big Pokey collaborated with Houston-based producers DJ Screw and DJ PRIMETIME, releasing music on several of DJ Screw's mixtapes. DJ Screw's Freestyle mixtape, out June 27, features Big Pokey.