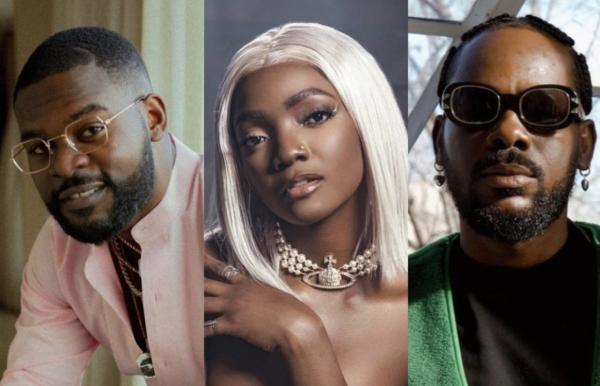 Celebrities from Nigeria including Falz, Adekunle Gold, Simi, and a host of others have commented on the Lagos governorship election scheduled for 2023.
After being delayed from March 11th to March 18th, 2023, the gubernatorial and state house of assembly elections once again saw a troubling amount of violence, voter intimidation and suppression, disenfranchisement, and other anomalies in various states of Nigeria, Lagos being a notable example.
Celebrities are speaking out about the "display of shame" in the megacity of Lagos after the Independent National Electoral Commission (INEC) postponed elections at 10 polling places in Lagos due to a number of anomalies.
Artists like Falz, Simi, and others who responded to the presidential vote, in which Bola Ahmed Tinubu of the APC was declared the winner, also responded to the governorship contest in Lagos State between Babajide Sanwo-Olu of the APC, the incumbent governor, Gbadebo Rhodes-Vivour of the LP, and Abdul-Azeez Olajide Adediran Jandor of the PDP.
Falz, who turned to Twitter on election day, blasted the voter's tyranny and violence, as well as the operations of the electoral agency, INEC. He said in a string of tweets:
the largest display of shame. The biggest prank in political history.
Which line of reasoning has led you to the conclusion that it is acceptable to use force to persuade people to "vote" for you? Worse are all of you who encourage and support this nonsense. You should know better, yet you are inherently evil. You're a VERMIN!
On the basis of which logic do you conclude that it's okay to use force to get people to 'vote' for you ?

All you supporters and enablers of this fuckery are even more despicable.

You know better, but you are EVIL at heart

You are VILE!

🤮

— Bop Daddy (@falzthebahdguy) March 18, 2023
Simi, a talented musician, also used the Bird app to voice her frustration with the election process. She penned:
Sigh. I just want out.

— Simi (@SympLySimi) March 18, 2023
Adekunle Gold, Simi's husband, and an Afropop icon used the same app to express his frustration with the unpredictability of the governorship elections. He stated:
Na Citizens dey do the job of security agencies now. Mad!

— Tequila Ever After (@adekunleGOLD) March 18, 2023
What a crying shame!

— Ebuka Obi-Uchendu (@Ebuka) March 18, 2023
My own polling, INEC materials dey, no INEC officials. They destroyed the road leading into the street to vote so you won't even come with cars. Like it's a mess. Threatening everyone and one attempt by a guy to record the drama, they went in https://t.co/xKEBeDoL4U

— Do2dtun Energy gAD (@iamDo2dtun) March 18, 2023