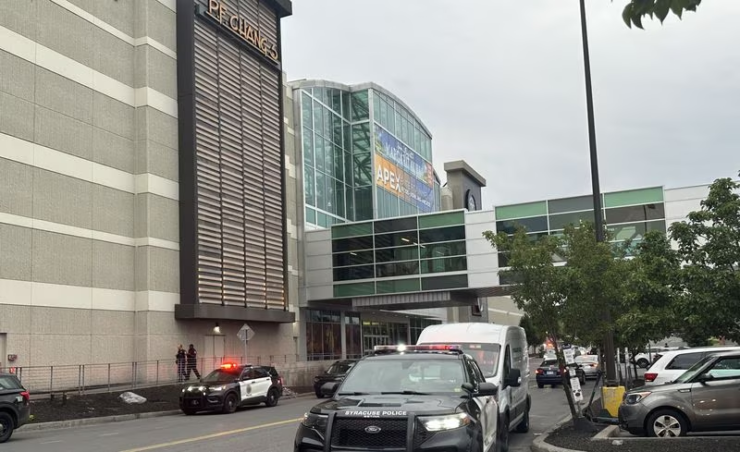 SYRACUSE, New York – Just after 7 p.m., Syracuse police, fire and ambulance responded to a shooting at the Destiny USA mall in Syracuse. Saturday. At 7:54 p.m., Syracuse police confirmed they were investigating a shooting near the Solar Street entrance outside Destiny USA.
"This is not an active shooter," police said in the warning. "There is no need to take shelter at the scene." Police urged people to avoid the mall area.
According to the Onondaga County 911 dispatcher, the shooting occurred at 7:15 p.m., resulting in casualties. A witness at the shopping center told Syracuse.com | The Post Standard reported the alarm shortly after 7pm.
Security forces urged people to take shelter in shops. Some stores had metal doors removed. According to a witness, Pepole was seen running across the second floor of the Canyons section of the mall. Witnesses said people were led out of the mall just after 7:30 p.m.