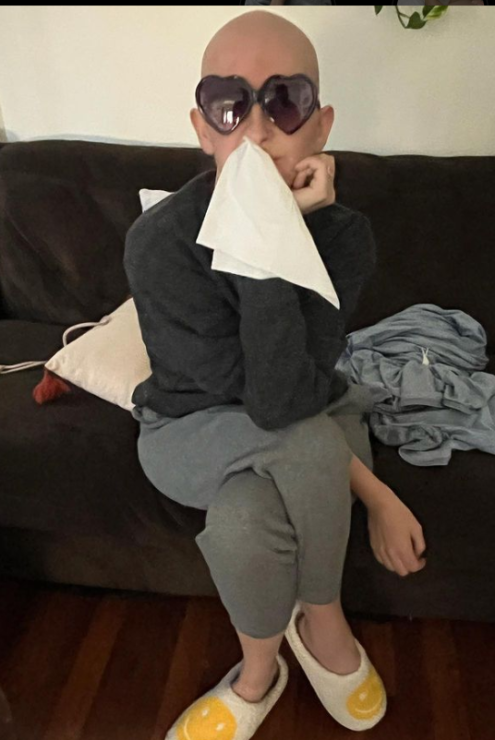 Jenny Appleford, a motherhood blogger, died at the age of 36 after being diagnosed with terminal lung cancer despite never having smoked. After receiving her initial diagnosis in 2021, Jenny, a California native, documented her medical journey on a YouTube channel. Her husband Kyle announced the tragic news of her passing in a heartfelt statement on Tuesday. In a heartfelt ode, Kyle described his "beautiful angel" as the "most perfect person" he had ever met. In his heartfelt speech, he told the audience that Jenny had died quietly at 5 p.m. on November 5, a time that was significant to her because she had a strong connection to numbers and signs.
"Jenny's earthly body is gone, but her soul and her spirit will live on in all of us forever, as many of you know," Kyle said. In the end, she achieved her goals and was able to return home and spend time with her children. He revealed that Jenny was in hospice care for less than a week, recognizing that although it seemed like an eternity, it was only a short stay.
Kyle said of Jenny's determination to move on, "She was ready to go." Her body was no longer able to fight… Her body endured enough hardships. He changed the course of the story, highlighting Jenny's constant insistence that she would triumph over cancer and that she wouldn't lose any battles or fights. "Cancer will not be able to survive when I'm gone and my heart stops beating," Kyle recalled her saying. The cancer is dead because it needs a body to survive, and hers is no longer there. Finally, she prevailed.
He remarked, "These last few days have been very, very empty," as he considered the effect of her death on the family. Even though there are a lot of individuals in our home who are supporting and assisting us, it still feels terribly empty.