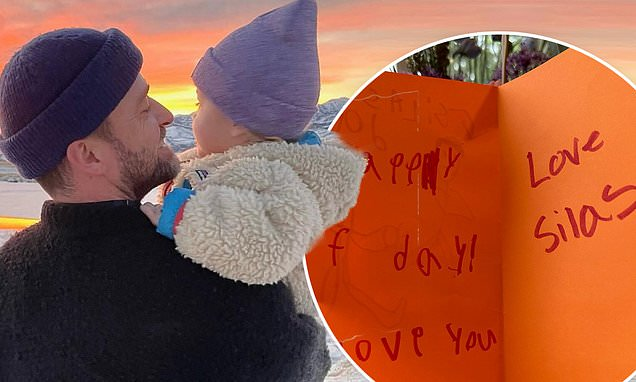 Jessica Biel posted a sweet Father's Day tribute to Justin Timberlake on her Instagram page, sharing a treasured photo of her kids. In the post's caption, Jessica expressed her love for "all the dads today!"
Justin's wife added: "For someone we care deeply about, no matter how many times we interrupt movement, sleep, stillness, or sanity, we are deeply loved and loved." "Happy Father's Day baby," said the 41 The year-old Candy Star wrote.
Jessica included a photo of their two sons, Silas, eight, and Phineas, two, in the post, along with a few photos of Justin being fatherly to the kids. Jessica and Justin have been a Hollywood power couple for decades and first fell in love in 2007.
In January of that year, the star couple was spotted skiing in Utah with a mutual friend. But the pair just split from other big names (Jessica with Derek Jeter and Justin with Cameron Diaz).
According to Elle, Justin fell in love with the Seventh Heaven actress in May 2007. Although the 42-year-old Grammy-winning singer and Jessica eventually split briefly in 2011, the couple eventually reconciled. Justin asked this question in December 2011.
The singing and acting superstar couple are keeping details of their wedding in southern Italy a secret. Their first son, Silas, was born in April 2015. Five years later, in 2020, Phineas is not far behind. The couple generally keeps details about their two sons as private as their relationship.