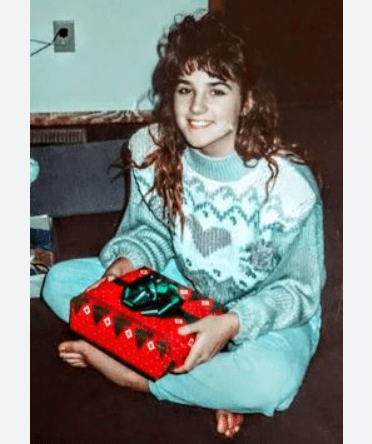 Jessica Keen Death And Obituary – A murder victim named Jessica Lyn Keen was killed in West Jefferson, Ohio's Foster Church Cemetery. Her case has been featured on "Unsolved Mysteries," "On the Case with Paula Zahn," "Dead Silence on Investigation Discovery," and other television programs.
Jessica Lyn Keen, 15, is a cheerleader, honor student, and star student from Columbus, Ohio. But after meeting and falling in love with 18-year-old Sean Thompson, a lad from her school, she stopped cheerleading and her grades dropped. Although her parents were against her visiting the young man, they were unsure of what to do.
They requested assistance from Columbus' toll-free helpline on March 4, 1991. A two-week stay in a transitional home for problematic kids, Huckleberry House also provides individual and family counseling sessions.
Two days after going missing, Keene's body was discovered early on March 17 behind Foster Church Cemetery, 20 miles from the juvenile correctional center. She was assaulted and raped. She still sports her ring and watch, but the "Take it" pendant that her boyfriend had given her is gone.
The main suspect is her lover, however Genetic testing disproves his guilt. Authorities believe she rushed to the cemetery after fleeing her captors. A pair of her socks and knee prints in the dirt behind the gravestone were discovered at the cemetery, which is evidence that she attempted to conceal herself there. She was allegedly murdered by her kidnappers who were pursuing her close to the cemetery barrier.
Since her body was discovered, her family has erected a cross with her name on it close to the cemetery fence.
Police in Burlington, North Carolina detained Marvin Lee Smith Jr. on April 9, 2008. Smith was extradited to Ohio to face charges after being charged with committing a felony sexual conduct on Keane based on Genetic evidence.
Smith admitted to raping and killing Keene in 2009 when he admitted guilt to first-degree murder in a Madison County court. Evidence suggests that Keane got out of the automobile and rushed towards Foster Chapel Cemetery, where she fell after colliding with a fence post. After that, a gravestone was tossed over a neighboring fence while Keane was beaten to death. According to police, there were blood-stained pieces on the tombstone. Smith avoided a capital punishment trial that was slated to take place in March 2009 in return for the guilty plea. He received a sentence of 30 years to life in jail after entering a guilty plea to one count of aggravated murder with rape and murder.