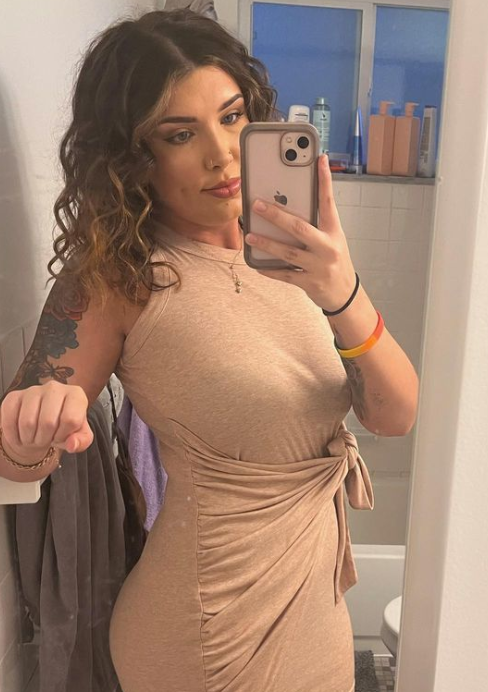 A customer has sparked controversy on TikTok after a customer claimed the grilled cheese she ordered from Dunkin' had paper sandwiched between slices. In a video with more than 157,000 views, TikTok user Miya (@miyaacacia) recounts her experience of craving grilled cheese all day before ordering.
"I was about to smash this grilled cheese, which is what they gave me," she said. She then showed two slices of toast with three slices of almost melted cheese sandwiched between them – and a piece of paper. The paper in the video is likely parchment, which the company uses to keep the individual cheese slices from sticking together. Cheese should be removed before adding it to a dish.
In the comments section, users shared their thoughts on Miya's findings. "I'm not one to do this normally but I had to bring it back inside," one user wrote.
"The bread was burnt but the cheese hadn't melted," added another. "I've had places before where it didn't melt, but this is a whole new level," reiterated a third. Other users shared similar Dunkin' errors they encountered.
"I ordered a breakfast sandwich from Dunkin' once and they only gave me a slice of bread," said one reviewer. "That literally happened to me the last time I got my Dunkin' Grilled Cheese. I was devastated," recalls Second. "Dunkin' upset me and their avocado bread let us down. Cheers!!!" another user exclaimed.
Commenters then suggested that Miya could buy some good grilled cheese elsewhere—no newspapers this time. "Starbucks would never do that," one said. "Quick Trip has an ELITE grilled cheese," suggested another. The Daily Dot reached out to Dunkin' via email and Miya via Instagram direct message.