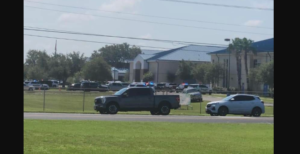 The media will receive a briefing from Mission police regarding an incident that happened at Veterans Memorial High School. In order to convey information, Chief Cesar Torres will speak to the media in front of the high school.
Mission CISD alerted parents that the school had been put on lockdown as a result of a report that a visitor had brought a firearm into the property.
The district acknowledged that the suspect had been captured.
Mission CISD informed parents in correspondence on Tuesday that a series of "verbal arguments" between students had developed into a verbal confrontation.
The school made the decision to dismiss kids in smaller groups as a precaution, and extra security measures were put in place for the rest of the week.