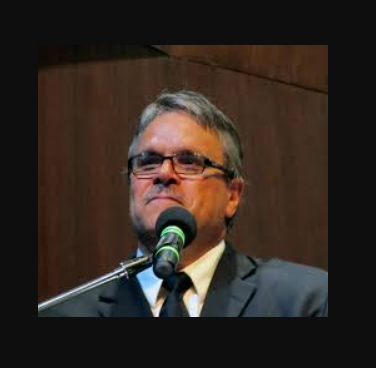 Robert W. Smith (October 24, 1958, Daleville, Alabama – September 21, 2023, Montgomery, Alabama) was an American composer, conductor, and arranger home and educator.
He attended high school in Daleville and then attended Troy State University, where he played lead trumpet in the Sound of the South marching band. While at Troy, he studied composition with Ph.D. Paul Yoder. After graduating from Troy State University with a bachelor's degree in music education, Smith continued his musical career in South Florida, where he studied with Dr. Smith. Alfred Reed received his MFA in Media Writing and Production from the University of Miami.
Mr. Smith has more than 600 print publications, most of which stem from his long-standing relationships with Warner Bros. Publishing and Bergwijn Catalogs. He served as director of product development for C. L. Barnhouse and Walking Frog Records.
Mr. Smith's oeuvre includes numerous compositions and compositions in all areas of music. His original horn and percussion compositions have been arranged by countless military, college, high school and middle school bands throughout the United States, Canada, Europe, Australia, South America and Asia. His Symphony No. 1, The Divine Comedy, Symphony No. 2, The Odyssey, and Africa: Ritual, Song and Ceremony have received critical acclaim around the world. His educational compositions such as "The Tempest," "Encanto" and "The Great Locomotive Chase" have become standards for emerging bands around the world. His numerous works for orchestras of all levels are among the most popular today. His music has been widely played on major television networks and has been featured in numerous films. His music speaks to audiences in any concert setting, from professional ensembles such as the U.S. Navy Band and the Atlanta Symphony Orchestra to school bands and orchestras around the world.
As a conductor and clinician, Mr. Smith has performed throughout the United States, Canada, Japan, Europe and Australia. He is principal conductor of the American Symphony Orchestra and the American Festival Philharmonic, both professional recording orchestras based in Washington, DC. He also worked on the Third Symphony, "Don Quixote," the fourth in a series of CD recordings of his most famous wind band works. He also co-created the Expressive Music curriculum. This comprehensive music curriculum for pre-K through 12th grade includes Band Expressions, an innovative approach to teaching music through band.