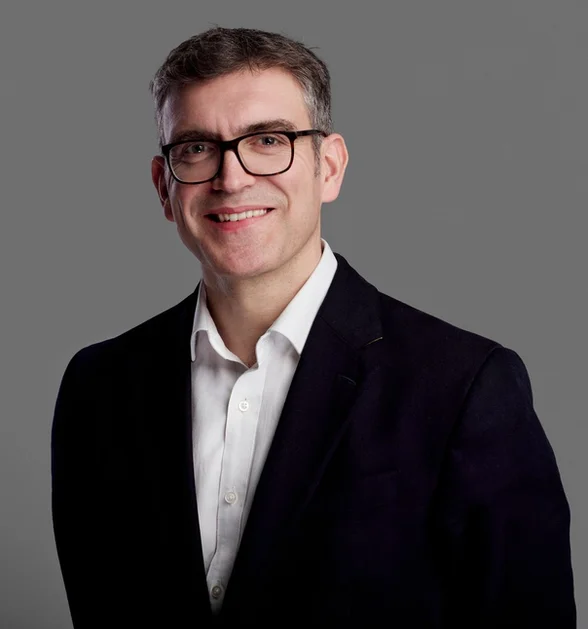 Tributes to a renowned surgeon who passed away suddenly at the age of 46.
Dr Stephen Quinn is an NHS obstetrician at St Mary's Hospital in London, but grew up in Ugglebarnby, near Whitby. Specializing in the treatment of fibroids, adenomyosis, endometriosis and recurrent miscarriages, he also practiced in the Lindo Wing of St. Mary's and Portland Women's and Children's Hospitals.
Stephen Quinn Gynaecologist dead and obituary, Former Whitby man and leading surgeon suddenly aged 46
Hundreds of tributes to Stephen were posted online, with one describing him as "the kindest, most down-to-earth man".
ALSO READ: Family pays tribute to 'amazing and creative' daughter, 22, after devastating cancer recurrence
Another wrote: "Stephen is so kind, compassionate and empathetic to the women he mentors. He is one of the kindest doctors I have had the pleasure of working with. Stephen, I have done an irreparable damage to his career , but most importantly to his family and friends."
"Steph embodies the best that a human being can have," said another. "He was kind, patient, intelligent, caring, helpful, always saw the best in everyone and always led by example."
In another tribute, the BBC will rerun the first episode of Your Body Uncovered on BBC Two on Monday 19 June. As a result, Stephen performed a remarkable operation in which 100 fibroids were removed.
Stephen Quinn graduated from University College London in 2001 and trained in Obstetrics and Gynecology at units in Oxford, Dublin, Sydney and London.
He did his MD in Uterine Fibroid Research from Imperial College and his MSc in Advanced Gynecological Endoscopy from the University of Surrey. He is currently a Consultant Obstetrician at St Mary's Hospital, London.
Mr Quinn is an Honorary Senior Clinical Lecturer at Imperial College London, where he teaches medical students and lectures on the MSc and BSc Reproductive and Developmental Biology courses. He is currently the Principal Investigator of several ongoing studies, including studies of uterine fibroids, adenomyosis and recurrent miscarriage.
Specializes in the treatment of uterine fibroids, adenomyosis, endometriosis, recurrent miscarriage and other common gynecological diseases and early pregnancy.
Mr. Quinn's interests outside of medicine include cycling, tennis, skiing and improving his French.