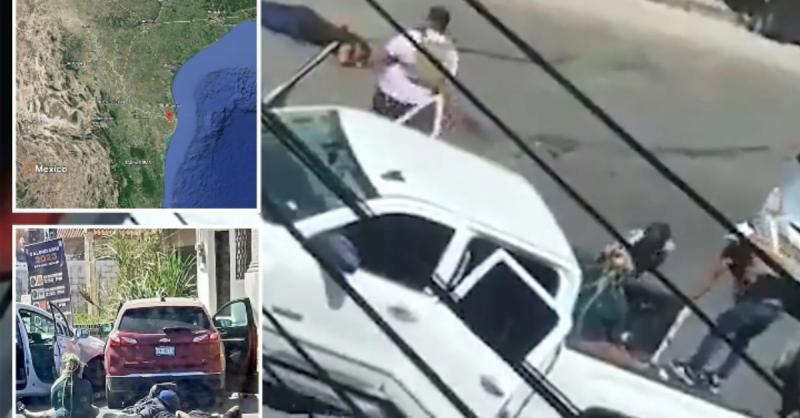 Video of the moment four kidnapped US citizens were thrown into the back of a pickup truck after perhaps being misidentified in Mexico has surfaced.
The Americans entered the violent city of Matamoros in Tamaulipas state on Friday in a white minivan with North Carolina license plates, according to a report published on Sunday by the US Embassy in Mexico City. Shortly after entering the city, the Americans came under fire.
Men wearing bulletproof vests can be seen dragging a person across the ground and roughly forcing a woman into the flatbed of a white pickup truck in video that allegedly depicts the kidnapping of the Americans.
When two males look to be injured or dead, the suspects seize them and throw their bodies into a flatbed.
The source claims that it is unlikely that the US individuals entered Mexico with the intention of committing a crime.
The kidnapping was confirmed on Friday by the FBI's San Antonio Division.
A $50,000 reward is being offered by the federal organization for the safe repatriation of the victims and the capture of the shooters.