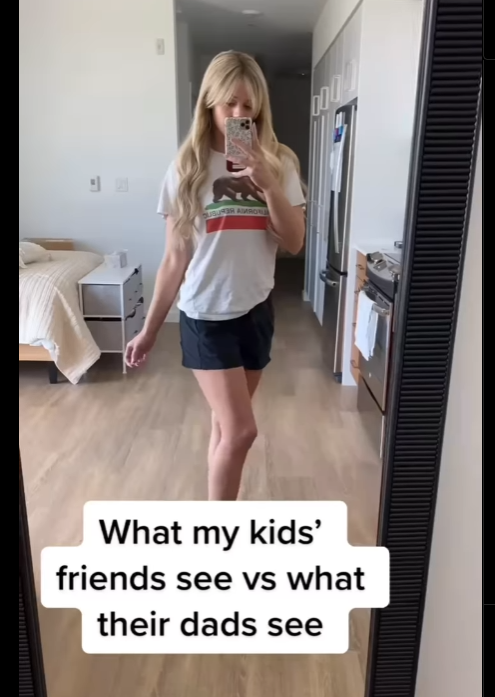 A high school English teacher was suspended after the St. Clair school district discovered she was active on the pornographic website Onlyfans.
Brianna Coppage, a 28-year-old teacher at St. Clair High School, told The Post that she was suspended Wednesday after being interviewed by two administrators. She said her access to school email and other software has been revoked while the district investigates.
"It was like a dark cloud hanging over my head, like I never knew when they were going to find me," Kopech said. "Then, about two weeks ago, my husband and I were told that people were finding out about this. "So I knew this day was coming. "
St. Clair is located in Franklin County, about 55 miles southwest of St. Louis.
Superintendent of Schools Kyle Kruse said in a statement that the district "was recently notified that an employee may have posted inappropriate media on one or more Internet sites."
"The district has retained legal counsel to conduct a thorough investigation of this matter," Crews wrote. "Actions taken as a result of the investigation will be consistent with board policy and under the direction of legal counsel."
Kopech said she joined the direct subscription site Onlyfans over the summer to supplement her teaching salary.
She earned about $42,000 last year teaching English to first- and second-graders, according to the Post-Dispatch public compensation database. She said that she earns an additional $8,000 to $10,000 a month performing on Onlyfans.
Kopech said she chose the site because its content is only available to subscribers and she thought it would help protect her identity.
She doesn't know who alerted the school district about her account, but she suspects it was after she and her husband appeared in recent videos with two other OnlyFans artists in St. Louis who have large followings.
"(The district said) they haven't made a decision yet, but I'm putting the pieces together and I won't be coming back," Kopech said. "I'm very aware that I may never teach again, but I know I'm taking that risk. I feel bad about that. "I miss my students. "