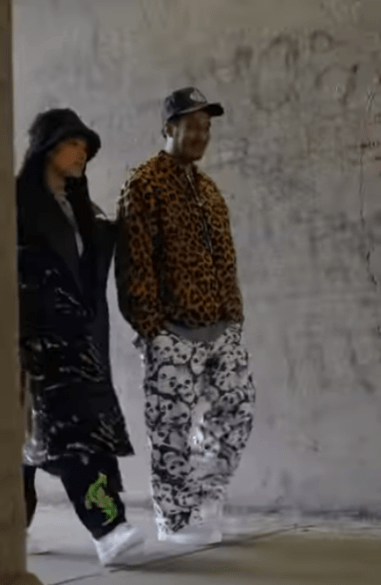 Super humbled to be able to sit down with the man, myth, legend, and just an amazing storyteller @chicagodonc for the SNKRS app to talk about what it is to be a Visionary and the iconic AF1 – but also s/o to me for wearing these @area jeans with the thighs exposed in 15-degree weather.
I had a strong bond with my early years because I was a young black girl who developed while participating in the Caribbean dance culture on Chicago's South Side. I can explore my culture through paintings, sketches, and textiles thanks to nostalgia. I primarily sketch figurative scenes that depict everyday events, delicate relationships, and human emotions from both first- and third-person viewpoints. For better or worse, I think it's necessary to portray the emotional and raw sides of being black, as well as our place in the world and how we relate to one another. our truth, our vices. Our dreams, our anxieties, and our good fortune. . a. a……………………..
I wanted to be sure that I could tell that characters painted with black skin tones represented the black diaspora because I give the visitor enough room to tell the story of my characters. I show the black diaspora using the richest color I am familiar with because I believe it to be such a diverse and rich culture. The work and visual stories I produce in the world are inspired by my thankfulness for my culture and upbringing, the women and men in my family, the black people in my neighborhood, and the black individuals I don't even know.