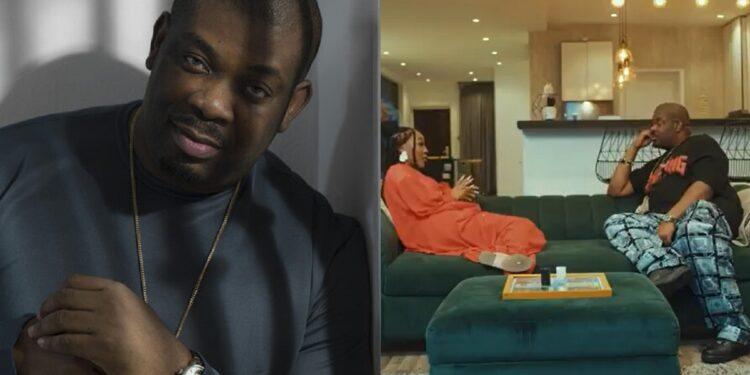 Michael Collins Ajereh, better known by his stage as Don Jazzy, is a Nigerian music executive who has shared what he looks for in emerging talent.
He continued by saying that the lucky person also need luck, forethought, and talent.
This information was provided by the head of Mavin Records in an interview with Hauwa Magaji, a media figure. He added that his signees have to continually present themselves both before and after becoming famous.
said Don Jazzy;
"I keep an eye out for aptitude, good fortune, readiness, and being at the right place at the right moment. Even if someone finds you, you still need to promote yourself.
He said when asked if he felt bad about being taken advantage of;
"(American rapper) Kanye West believes if you cannot utilize somebody and somebody cannot use you, you are useless. Indeed, I am appreciative that I can be of assistance.
That implies that I am valued enough to be put to work. I believe that if I can help someone with what they need, that proves my worth.
He also discussed how he manages to juggle his social and private lives.
He stated:
I'm not supposed to be a creative person. The camera and I disagree. But now I feel better. Indeed, I favor social media sites like Instagram and Tiktok.
I frequently decline requests to give public speeches. I can do it if there are only 20 or 30 people in the room and it is a question-and-answer session. Even going live on Instagram is not my favorite.
Watch him speak below,