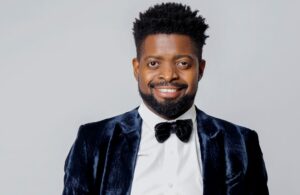 Nigeria's court system has been discussed by Basketmouth, a very well-known Nigerian comedian, Bright Okpocha.
He claims that despite not receiving the property he paid for 14 years ago, he has not taken a real estate company to court since he is not a huge fan of the country's legal system.
He stated, "I am not a huge fan of the court system in Nigeria because of the processes involved," in an interview with Sunday Scoop. Sadly, I don't have faith in it. I exerted as much pressure as I could, but the guy is someone I greatly respect, so eventually, we grew to be platonic friends. Three years later, I moved on and bought another home. They kept putting it off because of a judicial matter. They promised to offer me a new home, but that hasn't happened as of yet.
"I felt outraged and was about to call him out, but his brother was elevated to the position of king, so I refrained out of respect for their family name.
Later, I discovered a superior building firm, and I have been working with them ever since.
The comedian added that performers who don't show up for jobs after receiving payment generate a negative picture of others.
He declared, "I feel disgusted when I hear things like that since comedy is not a regular job. If one schedule their time wisely, they can attend both events even if another one arises while still having time to write their content. When a client schedules one and one does not appear, not only have they been let down, but one has also been unprofessional.
He mentioned that he keeps his personal life quiet when asked how he manages to lead a drama-free life.